Introducing the PHAB Cabinet, a stunning blend of classic simplicity and modern functionality that brings elegance and organization to your home.
Crafted from FSC-certified oak and FSC oak veneer, the PHAB Cabinet exudes a timeless beauty that highlights the purity of its materials. The cabinet is available in two size options: a 3-door version measuring 168.5 cm in length, 50 cm in width, and 77 cm in height, and a 4-door version measuring 222 cm in length, 50 cm in width, and 77 cm in height. This ensures that you can choose the perfect fit for your space and storage needs.
The PHAB Cabinet is offered in three exquisite finishes to match your interior preferences. The natural oak oil finish beautifully showcases the oak wood's natural tones, providing a warm and inviting ambiance. The nugat brown oiled finish adds a touch of sophistication and depth to the cabinet's appearance. For those seeking a bolder statement, the black varnished finish offers a sleek and modern aesthetic.
This versatile piece is not just aesthetically pleasing but also highly functional. With its multiple doors, the PHAB Cabinet offers ample storage space for audio and electrical equipment, allowing you to keep your belongings neatly organized. Additionally, the cabinet features strategically placed cable holes to maintain a clutter-free environment and ensure seamless visual appeal.
Designed by the talented Piotr Grzybowski, the PHAB Cabinet is not just a piece of furniture but a work of art. Its simple yet graphic shapes effortlessly bring beauty and order to any room in your home.
Functional and stylish, the PHAB Cabinet has been recognized for its exceptional design, receiving the prestigious MUST HAVE 2021 award at the Łódź Design Festival. This recognition is a testament to its exceptional craftsmanship and innovative approach to home organization.
The minimalistic PHAB Cabinet is all the inspiration you need to enrich your home with a classic form.
The PHAB Cabinet is crafted from natural oak finished with natural oil, which underlines the simplicity of not only material, but form too.
PHAB is both a stylish piece and functional, with two/three doors, and a storage space for audio, and electrical equipment, with cable holes to keep wiring neat and tidy, when chosen.
Simple and graphic shapes of PHAB Cabinet may bring beauty and order into your space, in any contemporary area of the home.

The PHAB Cabinet, design Piotr Grzybowski, European oak, Swallow's Tail , rewarded – MUST HAVE 2021, Łódź Design Festival
Measurements: a 2-door version 168,5 cm x 50 cm x 77 cm h, a 3-door version 222 cm x 50 cm ix 77 cm h
Materail: FSC oak, FSC oak veneer
Finish : natural oil, american walnut by order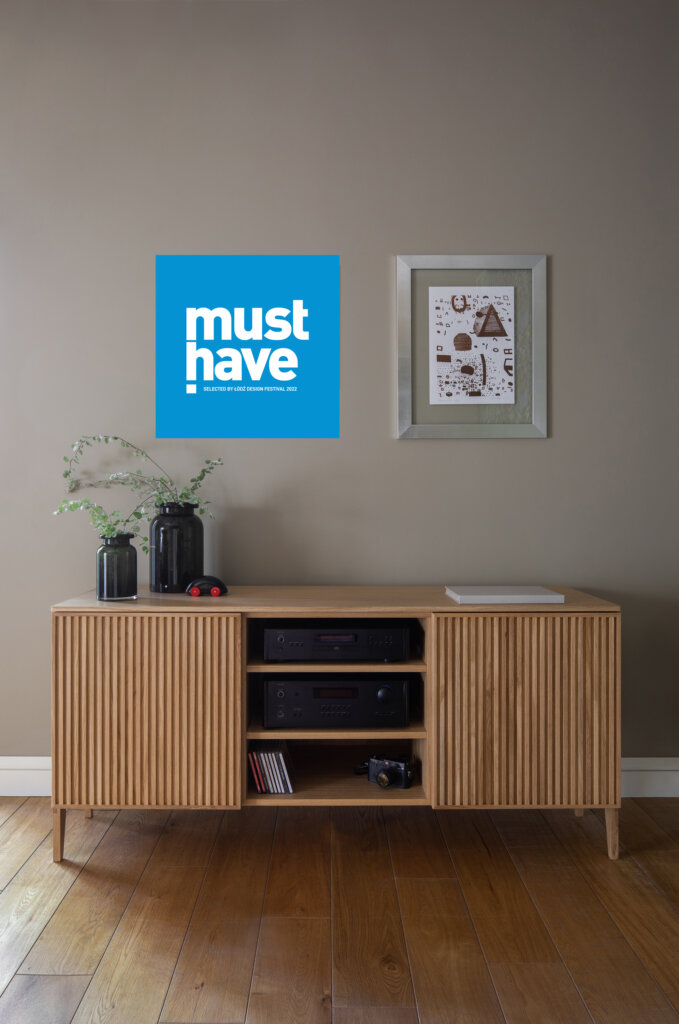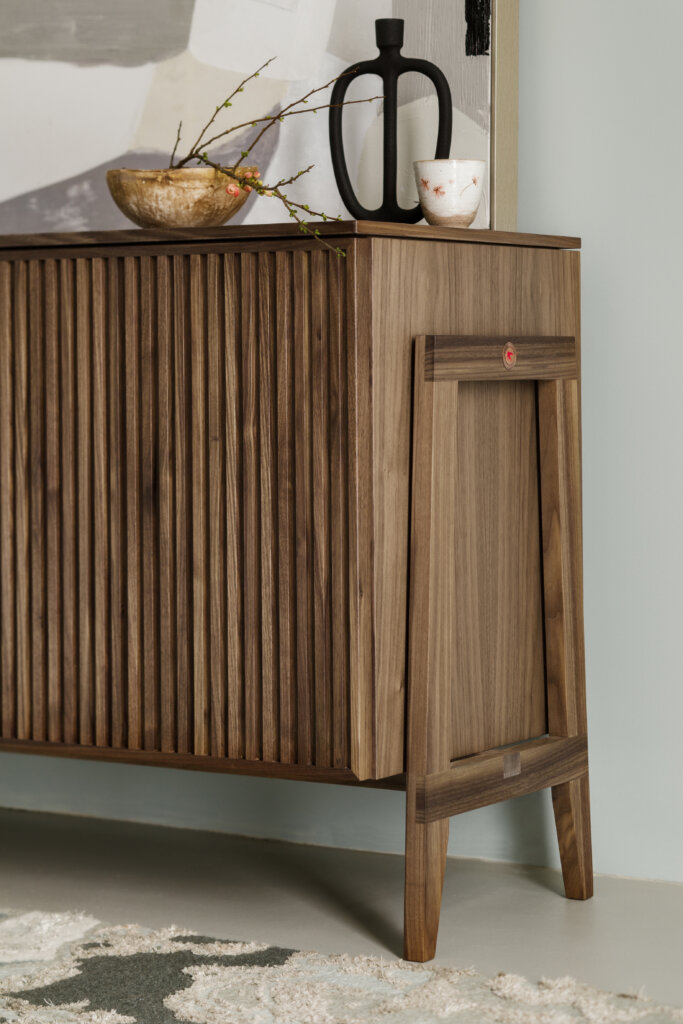 Additional information
| | |
| --- | --- |
| variations | MEDIA CABINET: 2 doors, MEDIA CABINET: 3 doors |
| finish | natural oak oiled finish, nugat brown oiled finish, black varnished finish |
You may also like…